within the past two weeks ive adopted two pups! lol.
last week, i adopted toby, the border collie/corgi mix for my sister. hes doing excellent! and she loves him to death. she now understands how i am why i am with faye. =D
my boyfriend has been looking for a dog for awhile. we both live at his parents house, and his parents have 5 inside cats, and a boxer. and i have faye, so although he wanted another greyhound, his dad was iffy because of the size.
so one day i go back to lee county animal services, where i got toby, and saw this BEAUTIFUL boxer female. shes only about 5/6 months old and it said "stray". i call brad at work. and he called his dad and he said to get the dog!
so! we brought her home. she is SEVERLY skinny. shes a baga bones. all you can see is ribs. plus, when it comes to food, the first time i fed her she was veryyyy aggressive. she attacked faye(my grey), and zeke (the boxer, and bo (zekes brother who happend to be over at the time). bo is a 90 lb boxer who is very mean looking, and she went right up to him and wasnt scared a bit! shes got a huge pair of balls!
anyhow. shes calmed down. i took her to my parents house to show her to my mom and sister, and toby. needless to say, since her and toby are still pups they got along fantastic! i got pictures of that neverending battle of play fighting.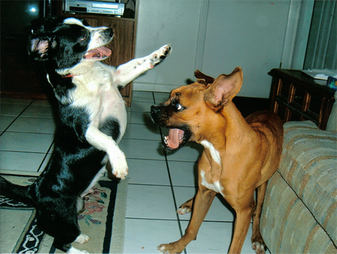 tobys the midget and the boxer is brads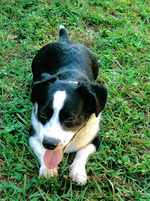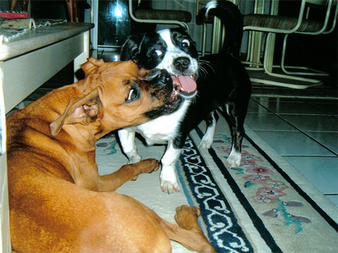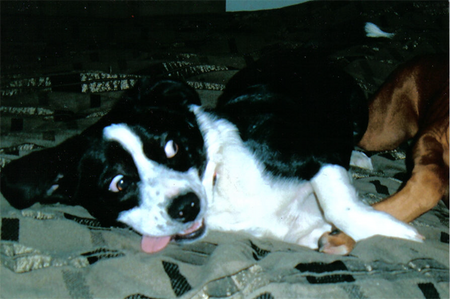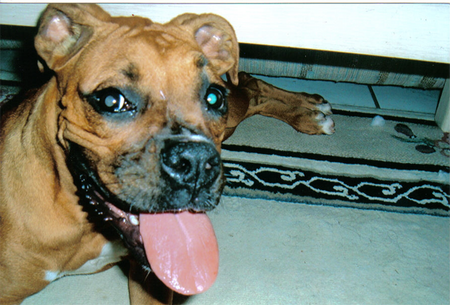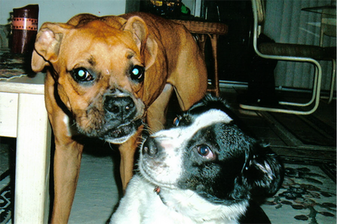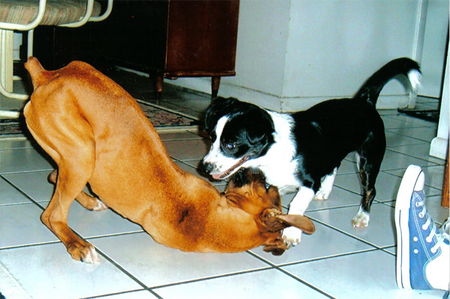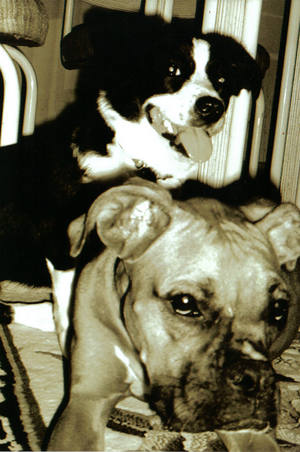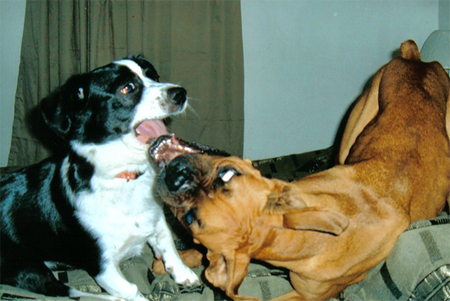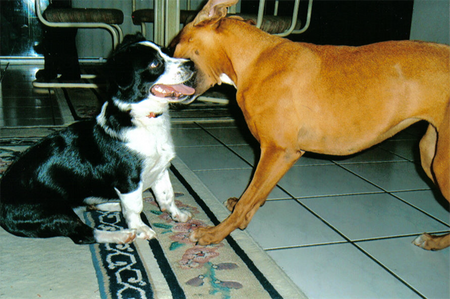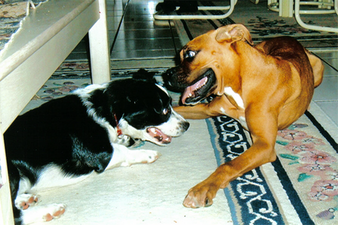 but unfortunately....the story isnt all happy. yesterday as i was leaving lehigh (where my parents live) i noticed she was coughing... it stopped for a few, then laster in the day, it got alot worse. now shes doing it every few minutes. me and brad got entirely NO sleep last night cause we werent sure what it was. i assumed kennel cough since she came from the pound, and i called our vet where we take faye, and zeke and i could tell the bitch wasnt even listening to me. so i called our emergency vet and she said its for sure kennel cough and not to waste my money going to the vet cause it cures within 7-10 days on its own.
so work will be very fun for the next week! considering ill get no sleep DX
i think shes worth it tho ;)
also, we need a name! were so stuck on names. shes got sucha firecracker personality, and shes so sweet. Rikku is what brads leaning to (RE-KOO is how its pronaunced). he likes exotic/unique names.